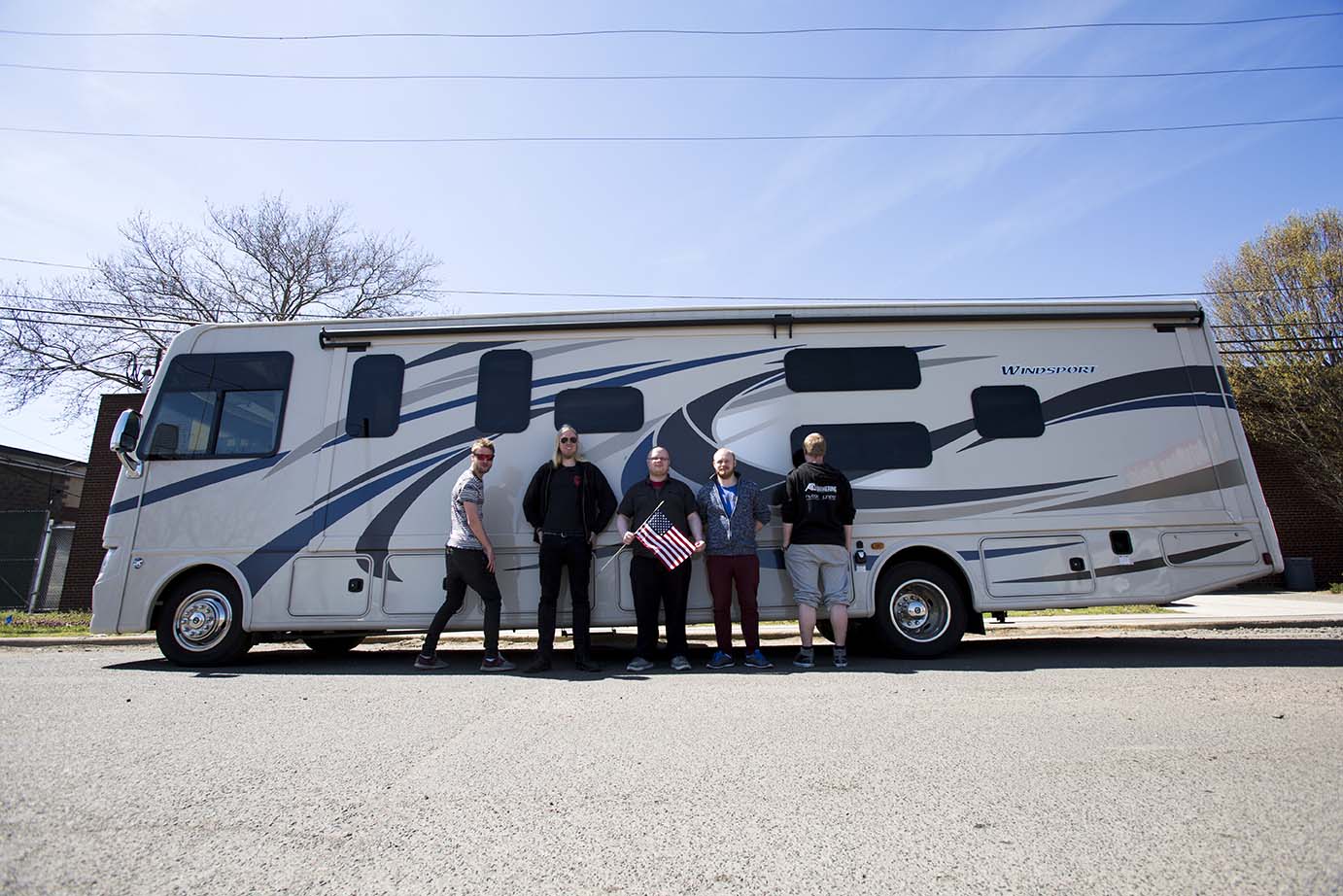 What have we done now?
It's been a couple of hectic days now, and we have a lot to tell.
Yesterday startet out with breakfast hunting in rural Brooklyn. With five hungry, jet-lagged, stubborn guys it was quite the task. It didn't get any easier that it was 8 am, two hours before "Brooklyn openings". The hunt ended at a local grocery store with sky high prices that thought us some lessons Scribble down a god damned grocery list. But that breakfast though.
Breakfast was consumed fast so that we could use most of our day in downtown Manhattan. Since Mats was the only one of us to been in New York he, unwillingly got elected to the unofficial travel guide. First stop on our program; World Trade memorial center, and One World Tower. The view from One World Tower was amazing, just as we had imagined. Some of us (Jonas, but don't tell him I told you..) almost shat himself, as heights terrifies him. It was blue skies in all directions, so we saw almost around the globe.
As we are five young boys, stupid decision are bound to happen. Sjur bought a camera body with a small pile of money, and Jonas could not find himself beaten, and bought a lense with a smaller pile of money. The end of daylight was viewed from Brooklyn Bridge Park. The rest of the evening was something like Uber -> apartment -> beer searching -> grocery store -> apartment -> bar -> apartment. The jetlag was still trying to destroy us, so we went to bed before midnight.
Pickup!
PLONG! Wide awake, 7 AM. RV pickup day! Doing nothing for a few hours. Eating breakfast (Why did we eat all the bacon yesterday?), playing Exploding Kitten, packing ourself out of the apartment. Uber time.
The uber ride was exquisite. Uber Black XL, Chevrolet Suburban. Much much comfy, so crazy expensive, very effective, many five stars.
WOW. JUST WOW. The RV is huge. Not regular huge, but humongous! After signing about 59 papers, watching an instruction video and laughing uncontrollably, we were on the road. Sjur is our pilot, while Svenn is our co-pilot. Right now we're somewhere between New York and Washington.
More photos will follow tomorrow!