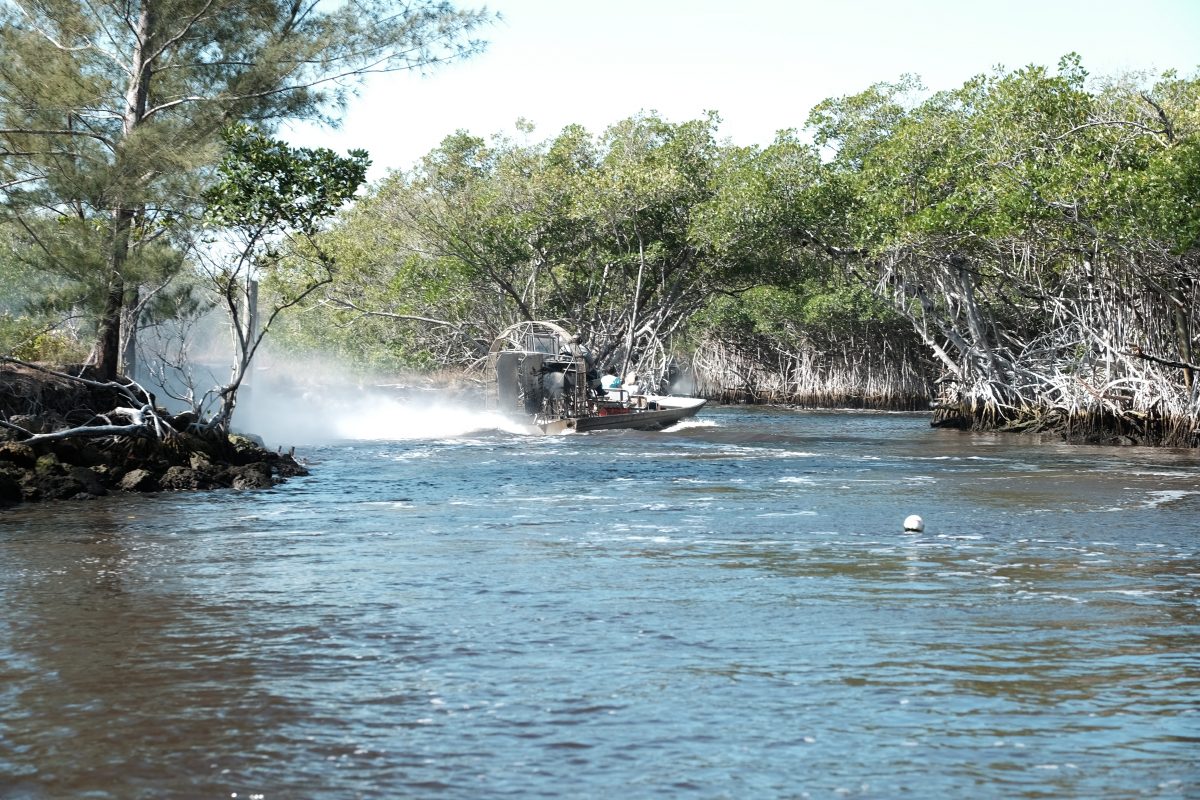 We just timetraveled!
That is, we drove over the point that separates US eastern timezone and US central timezone. Bound for Mobile, Alabama, cruising along interstate 10. Before the night time comes we will probably be near New Orleans. Before that, battleship USS Alabama.
Recap of yesterdays events
Yesterday we had fun with air boats, spotting both unfriendly alligators and over-friendly coons. Finally some speed, wind in the hair, water splash in our faces. Captain Jack's boat tours – totally worth the bucks.
Dolpharks!
Traveled further towards northwest, and found ourself near the city Clearwater, we had to check out if the water actually were clearer than average. False. It was not clear at all, but we did take a swim, and played around in the shallow water like a bunch of 14 year old kids (which is close to our mental age). Suddenly 3-4 dolphin fins appeared just a few meters away from where we played. Two of us swam towards them, two of us did a second thinking regarding if all sharks had pointy fins or not, and decided viewing whatever it was from distance was more than enough action. 10 fingers seemed to me like a perfectly good amount of fingers to keep for the rest of my life.
We kept on trucking, and reached a national park where we camped for the night beneath big ass trees.