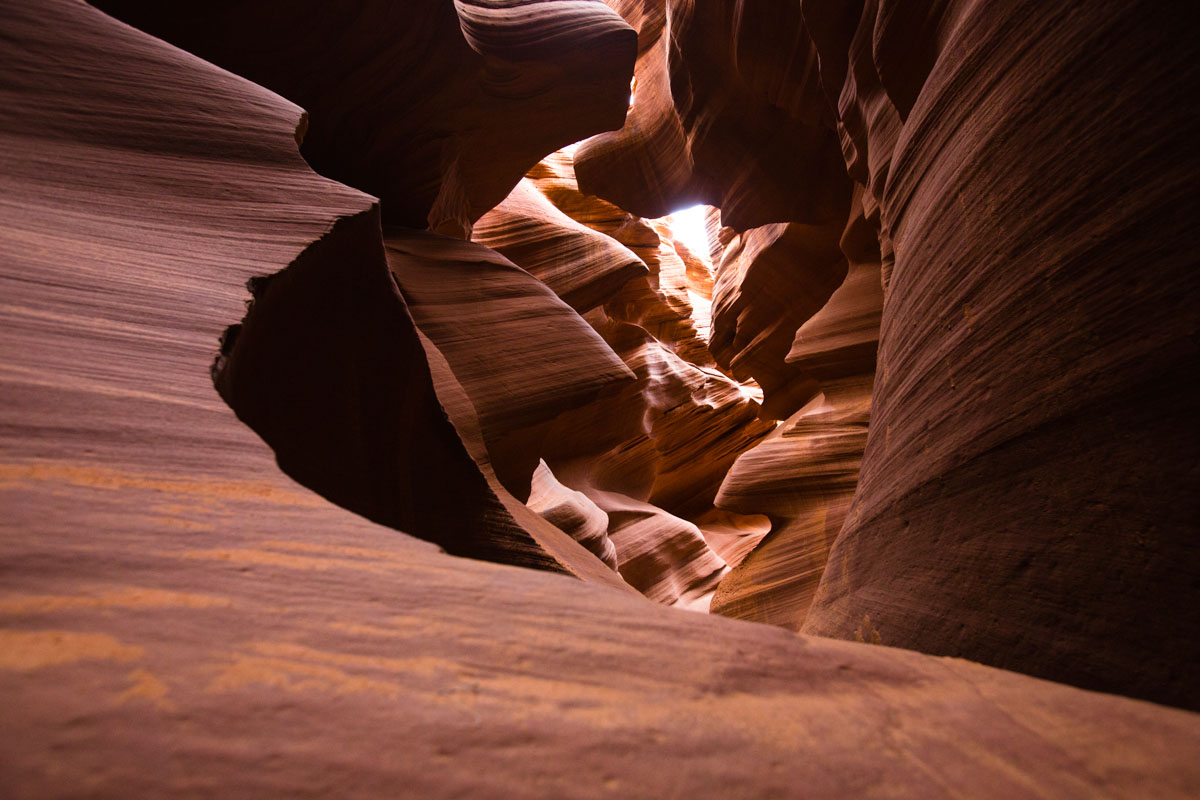 The outbacks
The past few days has flown away, and we have experienced a lot and had no time for writing an update for you guys!
Last time we wrote we where passing through The Grand Canyon National Park in 0 degree Celsius, snowing weather so it was not much to see. Luckily that was our second day in the park so we did not miss it all. The day before, we arrived at The Grand Canyon shortly before sunset and since we had checked the weather forecast for the next day we found it a good idea to visit the canyon the same day, even though it would be detour and we had to drive back again as we had to camp south of the canyon in a state park called Ten-X Campground.
The Grand Canyon looked a bit like this:

The same day as we wrote the last update we drove north out of the National park towards Page and luckily we got out of the cold snowing weather eventually. North of the canyon the elevation started to drop a couple of hundred meters and we got back to normal temperatures. Some spots around the Grand Canyon was almost as high as the highest mountain in Norway, Galdhøpiggen at 2469 meters above the sea. We kept an good look on the GPS to check if we got above it, but unfortunately we did not 🙁 At this altitude we noticed that our 320hp V10 engine did not perform as well as before, due to low oxygen density in the air this high. When we got north the sky cleared up and the weather got warm and perfect for us to experience the Horseshoe Bend right south of Page, AZ.

The day was still young so we also got to see the Lower Antilope Canyon the same day before we headed west towards St. George/Hurricane where we camped our 15th night in the RV at an campground with water and electricity.
We woke up in nice weather in Hurricane as well and headed off towards Zion National Park to experience more mountains and nature before yet again entering a big city. We arrived in Las Vegas in the evening and got to see crazy Freemount street before we went to bed this day.