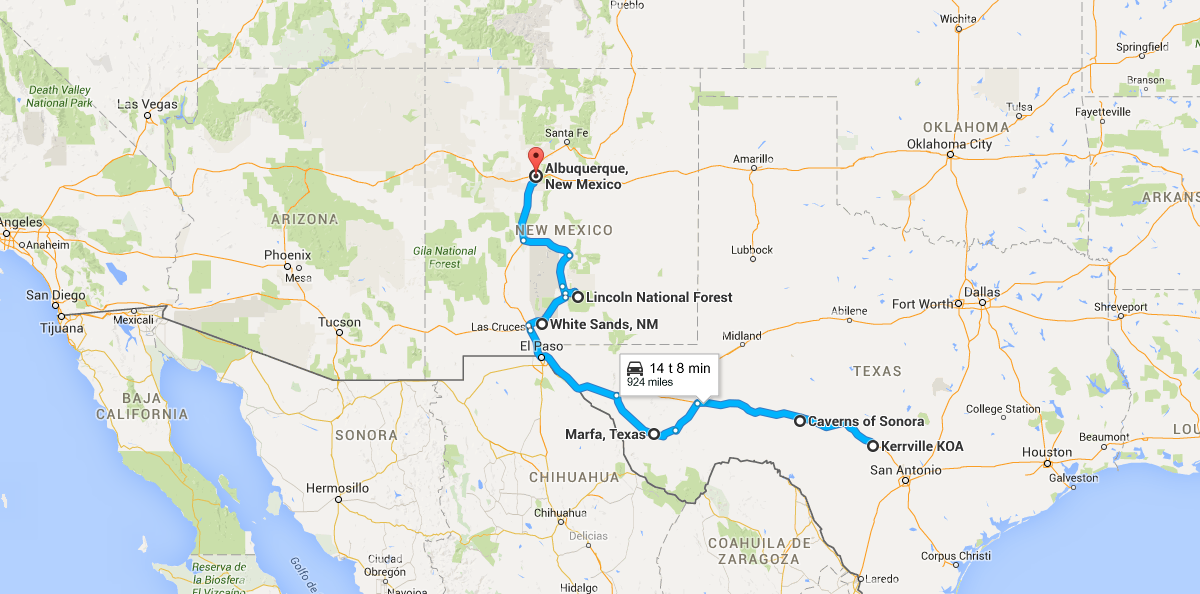 Hello bloggen, hi Kerrville
We've come to a point on our journey where we time-wise can afford to slow down. Since last update we've slept at a Walmart outside Austin, shot loads of guns at a shooting range, eaten real Texas barbeque, driven a few hundred miles, and slept again in Kerrville.
Read more to read all the delicate and intricate details.
Yesterday
We arrived at a Walmart near Austin, which is by the way the best Walmart to date. Clean, friendly staff, great selection of fresh food, fruits and vegetables. Slept there for the night, before we headed to meet a guy from the internet that invited us to a shooting range. We will get back to all the details in a later post, but i can tell we had a blast. Thanks a million times, Mike. Sjur and Jonas turned into proper rednecks. As in read necks. Burnt read necks.
Mike gave us a tip about Blacks Barbecue, one of the highest rated barbeque places in Texas (which probably correlates to one of the best barbecues in the world). Deilicious!

Continuing our journey, we found ourselves on the road once more. The destination were Kerrville KOA (RV camp ground). First round of washing clothes since Norway – a necessity.
At Kerrville we planned the traveling route for the next few days, took a few beers and saw the season opening for Game Of Thrones.
Planned route from now on
Kerrville – We just left the camp grounds
Caverns Of Sonora – See caverns underground with strange formations
Marfa – Where we will sleep tonight
El Paso – we'll be as close to the Mexican border as 200 meters
White Sands – The name gives it all away. We'll catch sundown there
Lincoln National Forest – Where we will probably sleep tomorrow night
Albuquerque – Breaking Bad locations, will try to get a hold of dune buggies or ATV's and play in the desert for a day. We will also sleep out in the desert for a night.
After this we will point our shoes towards Grand Canyon. Photo recap of the previous days will follow some time soon